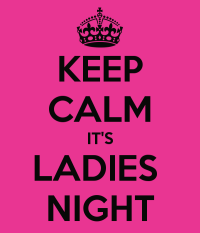 Please join us for an event just for the ladies.  The evening begins with a complimentary session with Janine Grillo Marra of Tranquil Flame Yoga.  Janine will offer a sample of both her Yoga and Shake Your Soul dance classes from 6:00 to 7:00 pm.
At 7:00 we will continue with several great women who will introduce you to their specialty products and services:
– Maria Aiello:  Younique Makeup
– Rachel Arigo: Stella & Dot Fashions
– Branka Tohic Smajver: Party Lite Candles
– Janine Grillo Marra: Tranquil Flame Yoga
– Sandra Acquaviva: Massage Therapist 10 Minute Chair Massage
– Dee Todisco: San Visage Facials
– Carole Arbonne: Skin Care
– Diane Sica: Kendile Electrolysis
Enjoy an evening of pampering, shopping, cocktails, meeting new friends, great conversation and most of all enjoying The Point of Pines Yacht Club! Please join us and consider membership in our club; applications for membership will be available at the Ladies' Night.